Jovana Trenchevska
Title:
Minister of Labor and Social Policy
Фотографија: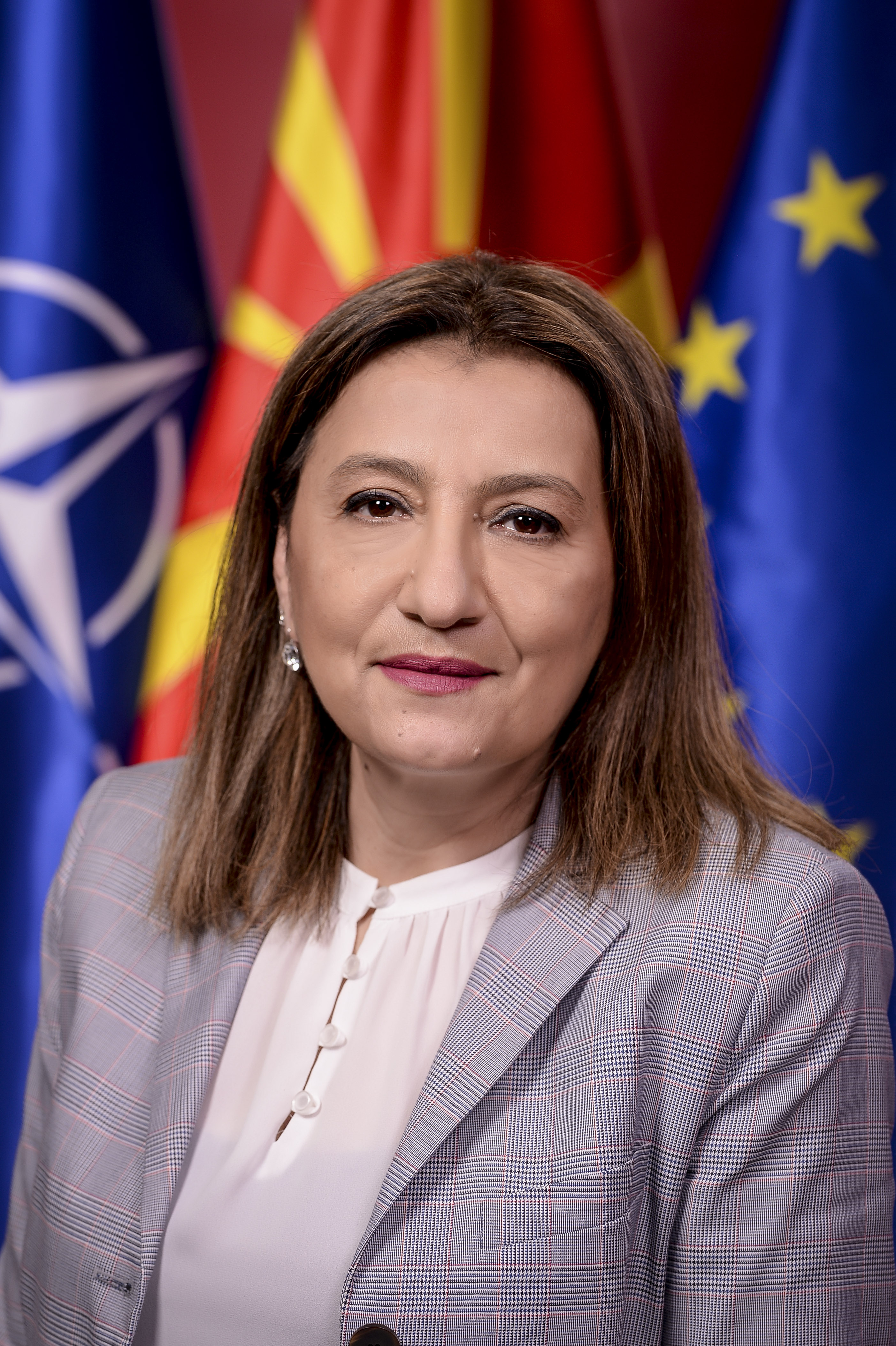 Biography:
Jovana Trenchevska was born in Strumica. 
She graduated in sociology in 1994 at the University "Ss. Cyril and Methodius" in Skopje. In 2012 she obtained the title Master in Sociology Studies from the University of "Ss. Cyril and Methodius", Faculty of Philosophy, Sociology Institute. 
In the period 1992-2000 she worked in "Semiko" DOOEL in Strumica. 
In the period 2000-2003 she was a coordinator of the resource centre for gender equality enhancement, Organisation of Women Strumica, programme of the Macedonian Centre for International Cooperation. 
Between 2018 and 2020 she was Head of Unit for Gender Equality in the Sector for Equal Opportunities in the Ministry of Labour and Social policy and as of 2020 she was appointed State Secretary of the Ministry. 
As of 2020 she worked in the State Labour Inspectorate where up to 2021 she was acting Director and in 2021 was appointed Director of the Inspectorate. She remained on this position until her appointment as Minister of Labour and Social Policy. 
Trenchevska has participated on several trainings and more than ten work groups for preparation of several legal solutions under the jurisdiction of the Ministry of Labour and Social
Policy and has co-authored several publications and analyses in this area. 
She has excellent command of English language.