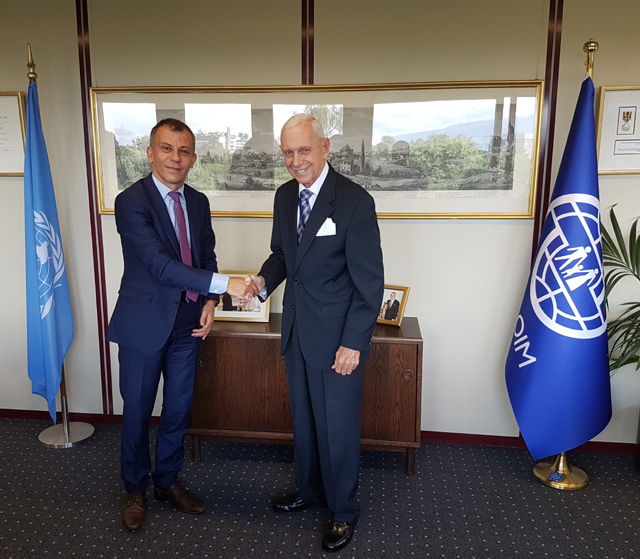 Minister in charge of the diaspora Edmond Ademi met Monday in Geneva with Ambassador William Lacy Swing, International Organization for Migration (IOM) Director-General.
Minister Ademi briefed Ambassador Swing on the steps undertaken regarding the diaspora and highlighted the need for joint cooperation, taking into consideration IOM's experience in related projects.
Ademi also acquainted Swing with the government's programme and thanked for IOM's prior support to Macedonia.
The IOM head saluted the government's decision to raise the diaspora issue at a higher level by appointing a minister, expressing preparedness for support in the activities at a technical and advisory level.
Interlocutors also referred to the possibility of Macedonia hosting a summit of diaspora ministers in 2018.